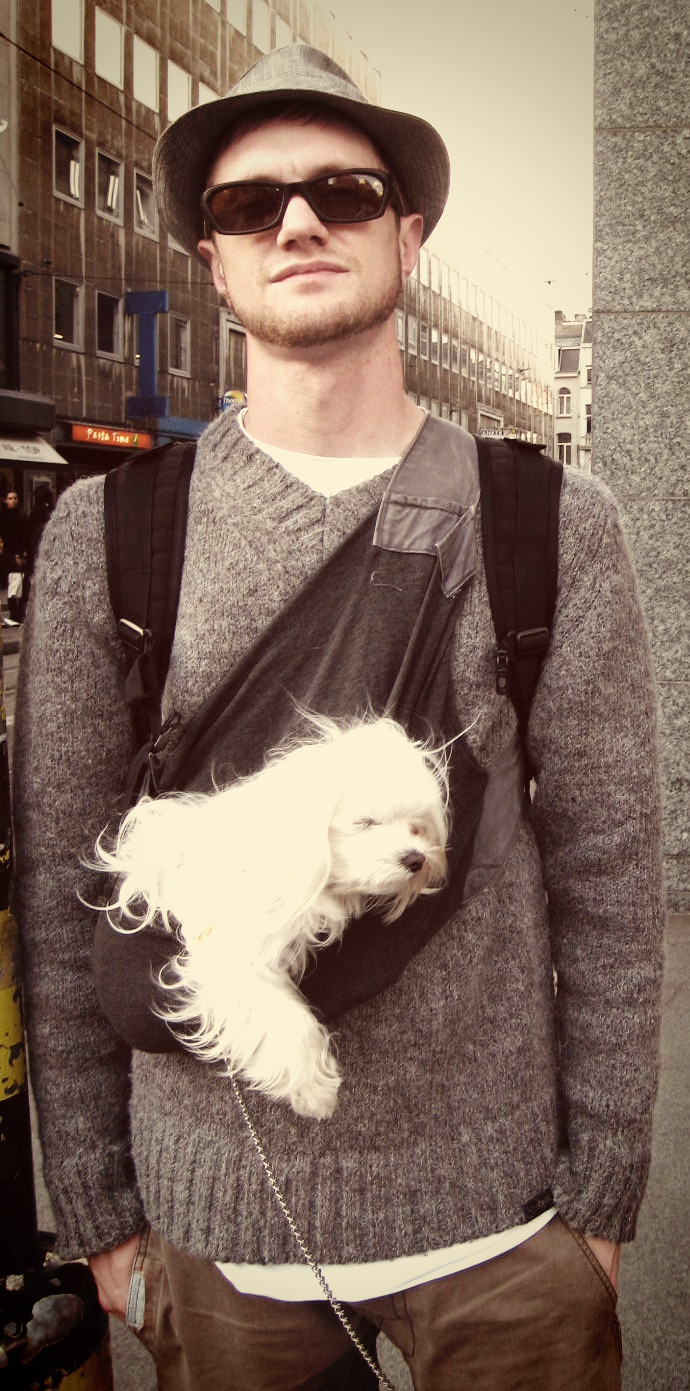 In 2007 Chelsea Snyder was graduating from the Academy of Art University in San Francisco and heading to Antwerp Belgium for an internship with Veronique Branquinho. The plan was for her husband to come and visit with Issa, their 5 lb Maltese. She knew that a device that could easily carry her small pup during their travels would be necessary for a concealed & stress-free visit. The result was the Kangapooch; a durable holster inspired strap with a comfy knit jersey pouch. Over a decade later, the Kangapooch design has changed very little.
The product is constructed with comfort, portability and sustainability in mind for an ideal product for both you and your pet. We hope that you and your four legged friend enjoy. this product as much as we do! We are located in Oakland California and manufacture our product in San Francisco.
Michael and Issa in the very first Kangapooch- Antwerp Belgium 2007.